Chess Is The Best With

Chess Wizards!

With an inspiring curriculum and a fun group setting, our classes are a perfect fit for children of all ages and skill levels!

Sign Up Now
6500+
Students each semester
250+
Amazing Instructors And Administrators
900+
Schools, Park Districts And Organizations Across North America
Why Choose Chess Wizards?
More than just childcare with chess boards
Our interactive curriculum is exactly what kids need to challenge their brains. They'll learn skills that will help them thrive both on and away from the chess board!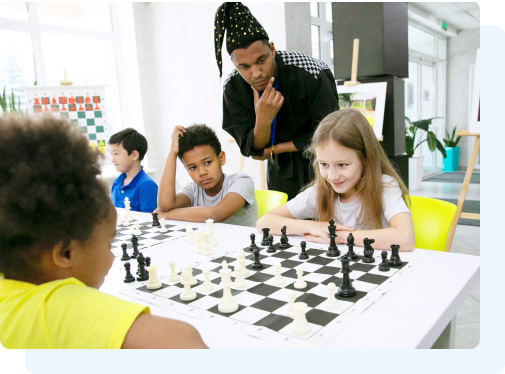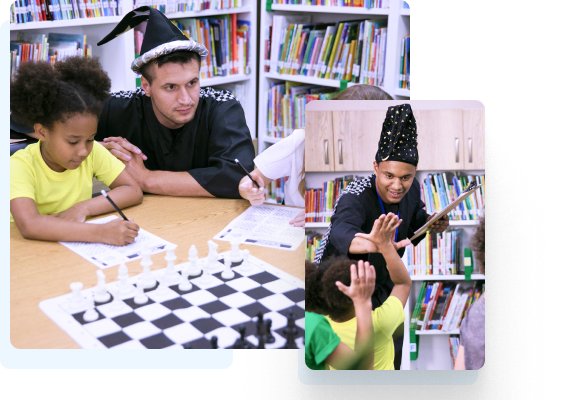 Step away from the screen and into the game
In today's digitally connected world, Chess Wizards gives children time to interact face-to-face with friends, improve their critical thinking skills, and learn good sportsmanship.
Safe and fun for everyone
Finding childcare that's both fun and educational can be a challenge. Chess Wizards provides a safe place for your child to learn, grow, and play after the school day has ended.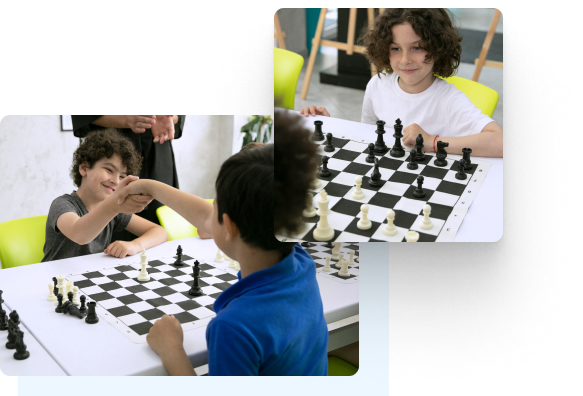 The in-person classes were amazing last year, but even the on-line versions are fun and engaging for my son. The instructors (and we've had many over our time with Chess Wizards), have all been awesome!

My son has been enjoying Chess Wizards for theee years, he loves it! The instructors are kind, fun, and keep introducing new things to make each week interesting. Thank you Chess Wizards! You do a great job!

My son enjoyed it. He really liked the instructor.
Enroll Your Child In Chess Wizards Classes Near You
Sign Up Now