Chess Wizards
For Schools
High-quality enrichment classes that inspire students to be lifelong learners, both on and off the board.
7000+
Students Each Semester
350+
Amazing Chess Wizard Instructors and Administrative Personnel
600+
Schools, Park Districts, and Community Centers Across North America
Contact us today to learn more about Chess Wizards!
Why Chess Wizards?
We specialize in creating K-8 extended day classes, workshops, tournaments, and day-camps based around our original, fun, and high-energy curriculum. Our tuition-based programs operate with no additional cost to your school (unless you'd like to pay for it, of course!)
Our dedicated team of professionals handles all aspects of the program – from the registration process to parent communication.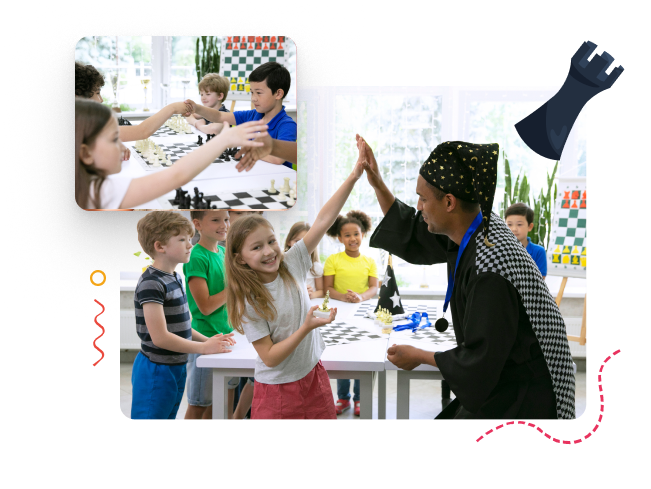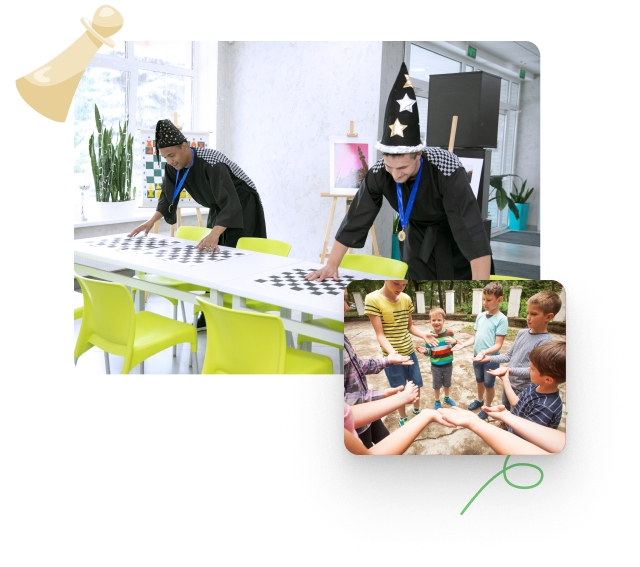 Original, fun, and high-energy Chess Wizards curriculum
Our academy is so successful because our approach is so unique.
Benefits Of Partnering With Chess Wizards
Finding quality enrichment programs is a challenge, but Chess Wizards is here to help with the perfect solution. From hiring and training staff, to handling all parent communication, we take care of all the aspects of the program, so you don't have to!
No Cost For Schools
Chess Wizards is a tuition-based program that can operate at no additional cost to your school. All costs of the programs, including administrative and materials fees, are included in a student's tuition.
Friendly, Professional Staff
Our teachers are trained to make chess exciting for kids, with techniques that have been tested through nearly 20 years experience – and hundreds of thousands of students!
Research-Based Curriculum
Our interactive curriculum is exactly what kids need to challenge their brains. They'll learn skills that will help them thrive both on and away from the chess board!
Registration & Administration
Who really enjoys keeping track of all those registrations and rosters? We do! Parents register directly on our website, and we take care of the rest.
Outreach & Marketing
We provide all the flyers and marketing materials needed to advertise our program at your school. If desired, we'll even send one of our Wizards to your location to help you promote the program!
Customer Service
You will work directly with our school liaison and instructor training team to make sure the program is a success. Our customer service team is available 13 hours a day, 7:00am - 8:00pm CST, Monday through Friday.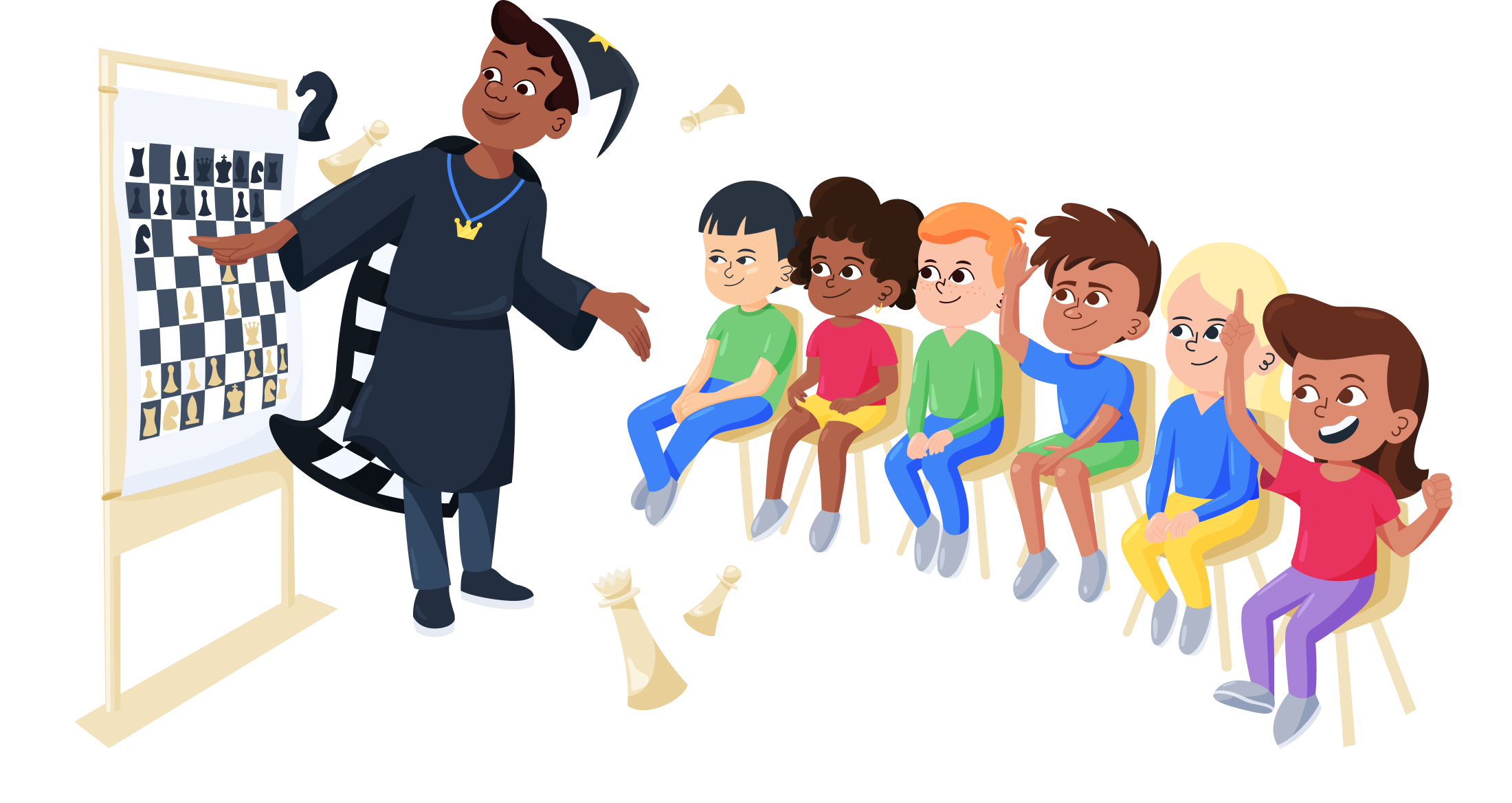 Not Seeing A Program In Your Area?
Let's bring Chess Wizards to you!
Complete The Online Inquiry Form Below
Send us your name, phone number and location. Let us know a good time to contact you as well.
Call Back With Our Team
Your local Chess Wizards representative will call you to discuss setting up a program at your school.
Make It Official
We will work together to complete all needed paperwork and documentation.
Time to Play
Students will enjoy all the excitement of Chess Wizards at their school!
Chess Wizards Locations
Chess Wizards is available at schools and community centers across the United States. Visit any of our regions below to view regional buzz and to sign your child up for scholastic programs, camps, and tournaments.
Not seeing a class in your area?
Contact us to learn more.
Frequently Asked Questions
How do you select your instructors?
We look for instructors who can work with kids- not just for people who are good at chess. Qualified candidates go through a background check and then are paired with senior instructors for training.
Do you do background checks on your instructors?
Yes, we do internal background checks on all of our instructors and also comply with each schools background check policy.
What is your teacher to student ratio?
Our classes operate with a 1:14 ratio.
What is the minimum number of students needed to run class?
Our official minimum is 10 students. Sometimes we will run a class with less students if we have an instructor available.
Interested in bringing Chess Wizards to your school?
Contact us today to learn more about Chess Wizards!