Who Are The
Chess Wizards?
Our Wizards are an eclectic mix of educators with a passion for the game of chess and an ability to make the game fun for kids!
Our team uses modern teaching techniques, exciting activities, and a sense of humor to create an exciting classroom experience that brings the game of chess to life.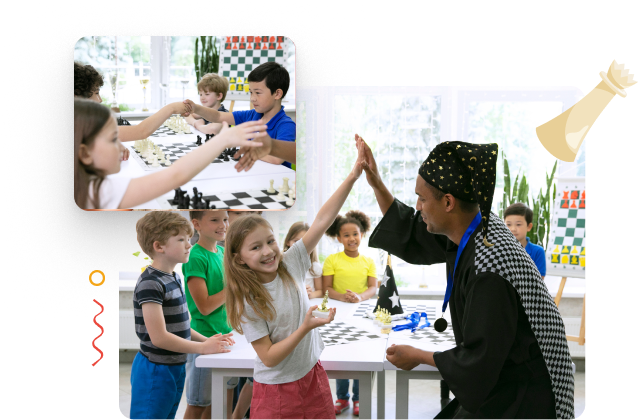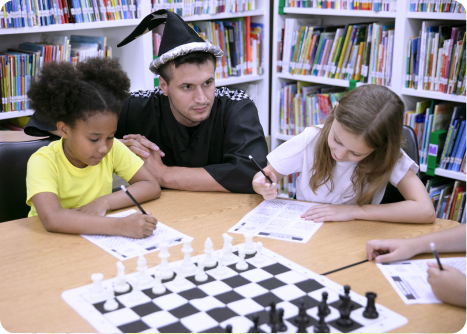 Our Mission
Create a safe, fun and friendly environment for our students; inspire lifelong learning, both on and off the chess board; build relationships and communities connected through the game of chess.
Unique Research-Based Curriculum
Kids love our interactive, original, and high-energy curriculum! Whether your child come to us as an experienced player, or is brand new to the game, Chess Wizards makes chess fun for all!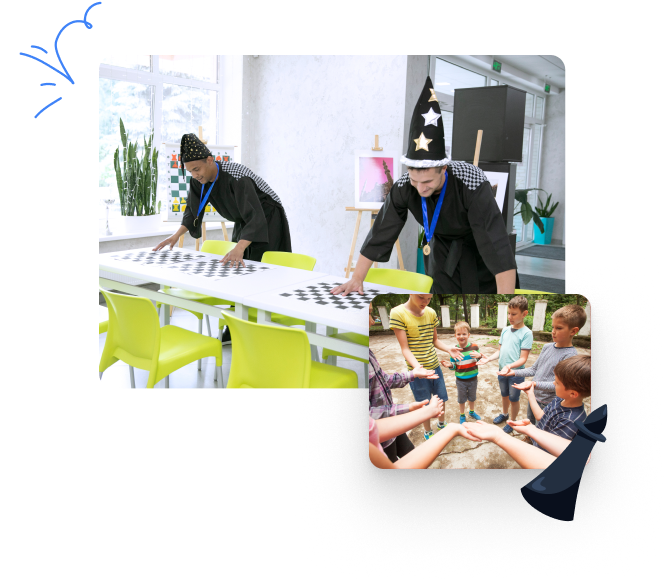 Meet Our Team
Not everyone has what it takes to be a Chess Wizard. An aspiring applicant needs to be able to manage a classroom of little humans after their school day is over AND make sure it's fun AND know a thing or two about chess.
A robust vetting and training process, a dedicated instructor support team, and a highly energetic, evolving curriculum help keep our classes fresh and our students inspired.