Are you one of those people who loves collecting unexpected pieces of knowledge?
From extreme sized pieces, to players striving for greatness – prepare to have your mind blown with some of our favorite record breaking facts related to the game of chess:
Longest Game Played
The longest chess game played was between Ivan Nikolic and Goran Arsovic in Belgrade, in 1989. The game lasted over 20 hours and went on for 269 moves!
Longest Undefeated Streak
Magnus Carlsen was undefeated for 125 games of classical chess between July 31st, 2018 and October 10th, 2020, where he lost to Jan-Krzysztof Duda.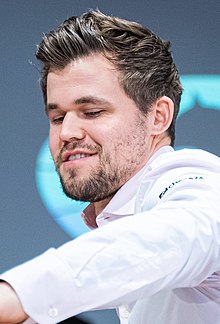 image credit: Wikipedia
Highest Rating Ever Achieved
This title is also currently held by Magnus Carlsen with a current rating of 2882!
Longest Reigning World Champion
Emanuel Lasker became the second world champion when he defeated Wilhelm Steinitz in 1894. He held onto his title until 1921, when he was defeated by Jose Raul Capablanaca. That means he held the title for 27 years!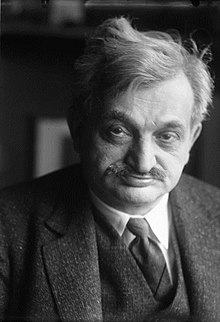 image credit: Wikipedia
Youngest Grandmaster
On June 30th, 2021, Abhimanyu Mishra became the youngest grandmaster at the age of 12 years, 4 months, and 25 days.

image credit: chess.com
Largest Chess Piece
The largest chess piece ever constructed is a king piece which measures 20 feet tall, and 9ft 2in in diameter at its base. You can currently see it at the World Chess Hall of Fame in Saint Louis, Missouri. The piece is 53 times the size of a standard king piece and was made with Sapele African Hardwood and wood glue.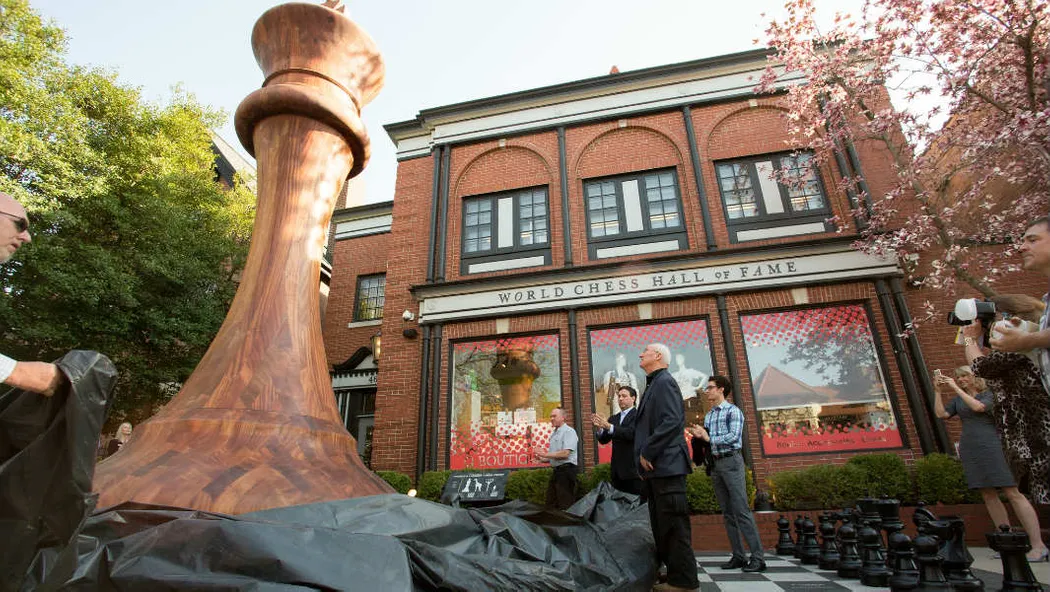 image credit: Guinness Book of World Records
World's Biggest Chess Board
The record was set for the world's biggest chess board in Brekstad, Norway. The outdoor board measures in at 68889.03 square feet, or 6,400 square meters. It hosted a match between Norwegian grandmaster Simen Agdestein, and German grandmaster Niklas Hushenbeth – where both players stood on cranes at the side of the board to move their pieces who were played by local people.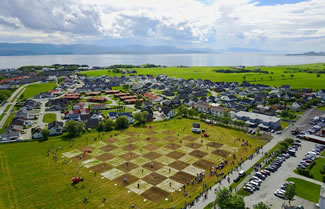 image credit: worldrecordaccademy.com
Most Simultaneous Games Played
Grandmaster Ghaem Maghami played a staggering 604 games simultaneously at an exhibition in Iran. He won 580 games, drew 16 games, and lost 8 games.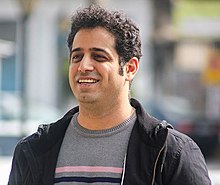 image credit: wikipedia