The Polgar sisters from Hungary, are possibly the most amazing chess playing siblings in the world!
They were part of an educational experiment carried out by their father, Laszlo Polgar. He wanted to prove that children could make exceptional achievements if trained in a special skill from a very early age. He believed that geniuses were made, and not born. The sisters were homeschooled, with a specific focus on chess – which was criticized and not a popular school choice at the time. Laszlo also believed that his daughters should compete against men, and was against the idea of them competing in female-only events. At the time, the Hungarian Chess Federation's policy was for girls to only play in female-only tournaments.
Judit Polgar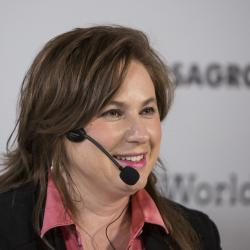 photo credit: chess.com
Considered the strongest female chess player of all time.
Birthday: July 23rd, 1976
Birth Place: Budapest
Title: Grandmaster
Accomplishments:
First, and only, woman to earn a 2700+ rating.
Ranked #8 overall in the world in 2005. The highest ranking ever for a women.
Earned the title of Grandmaster at the age of 15 years and 4 months. At the time she was the youngest player to have done so.
She is the only woman to have won a game against a reigning world #1 ranked player.
She has defeated may other World Champions, including Magnus Carlsen, Anatoly Karpov, Garry Kasparov, Vladimir Kramnik, Boris Spassky, Vasily Smyslov, Veselin Topalov, Viswanathan Anand, Ruslan Ponomariov, Alexander Khalifman, and Rustam Kasimdzhanov.
She retired from competitive play in September 2015.
Susan Polgar
photo credit: chess.com
Susan is a chess teacher, writer, sponsor, and head of the Susan Polgar Institute of Chess Excellence at Webster University.
Birthday: April 19th, 1969
Birth Place: Budapest
Title: Hungarian and American Grandmaster
Accomplishments:
In July 1984 at the age of 15, Susan became the top ranked women player in the world.
She remained ranked in the top three for the next 23 years!
She was the first women in history to qualify for the 1986 Men's World Chess Championship cycle.
She was the Women's World Chess Champion from 1996 – 1999 in Classical Chess time control.
Won the World Blitz and Rapid Championship in1992.
In October 2005, she had a rating of 2577, making her the #2 ranked women in the world.
Sofia Polgar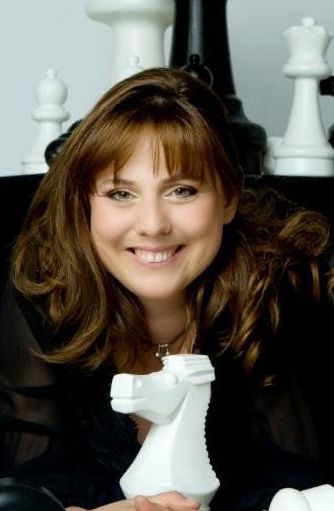 photo credit: chess.com
Sofia is a former chess prodigy, teacher, and artist.
Birthday: November 2, 1974
Birth Place: Budapest
Title: International Master and Woman Grandmaster
Accomplishments:
At the age of 14, she made headlines for her performance at a tournament in Rome, where she won by beating several Grandmasters, with a score of 8.5 out of 9. Her performance rating for the tournament was 2879 – one of the strongest performance ratings in chess history.
She beat Viktor Korchnoi (who was a 10-time Candidate for the World Championship). Viktor was upset about the loss and said that this was "…the very first and the very last…" game she would win against him. As far as we know, they never played against each other again.
Sofia lives in Israel, and played in the Chess Olympics three times. She and her team won a gold medal in 1998 and 1990, and a silver medal in 1994. She individually won an Olympic gold medal in 1990, and two gold medals in 1994.