If you're looking for chess themed gifts this holiday season you've come to the right place. Whether you are looking for something practical, fun, or educational we've got you covered with our list of holiday gifts perfect for all the chess players in your life.
For more ideas you can check out our 2021 holiday gift list here.
Snuggle up this holiday season with these super cozy chess socks.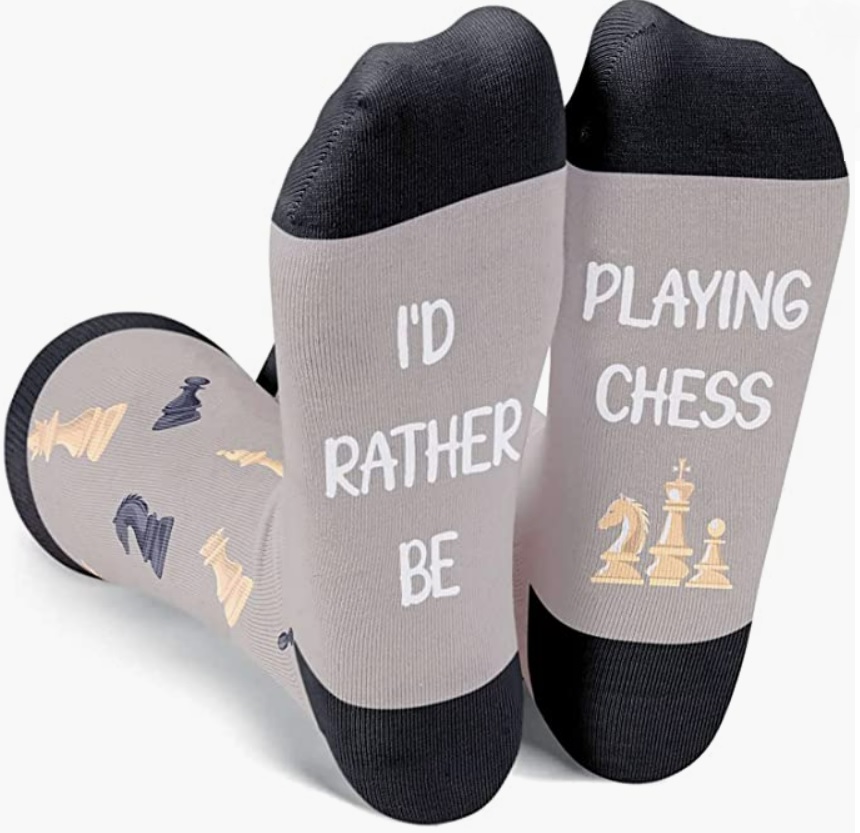 You can inspire both kids and adults with this chess keychain.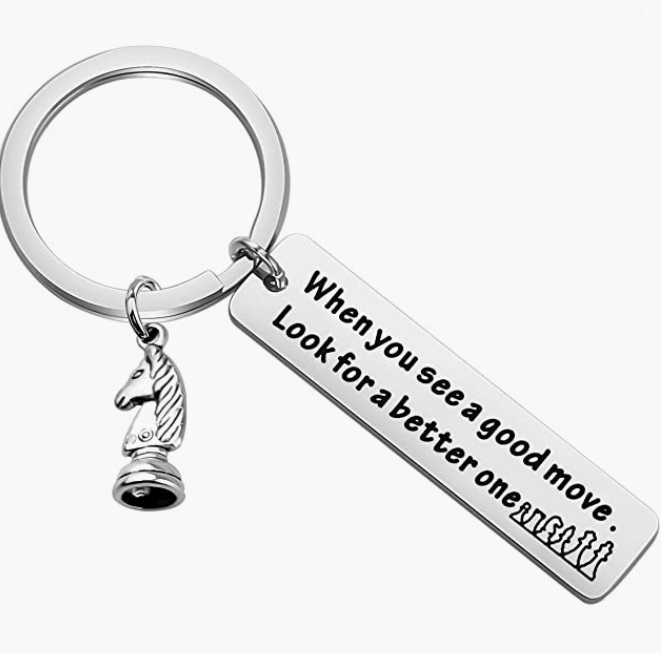 This unique chess set is perfect for kids, but also entertaining enough for the whole family.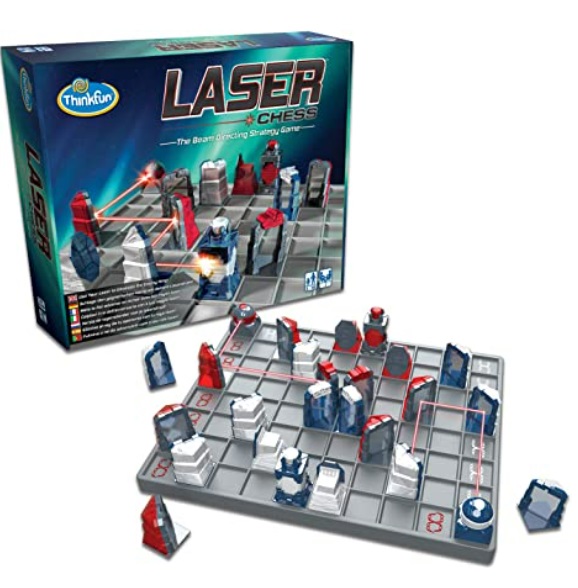 Got a chess player in your life that also likes a good laugh? We think they will love this sloth shirt.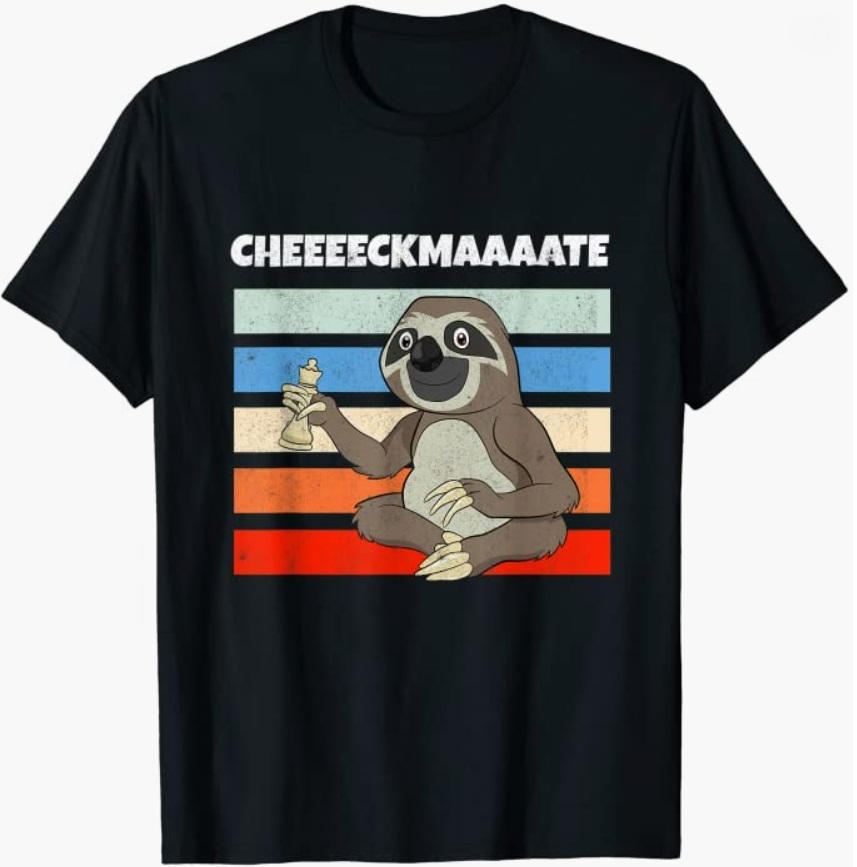 Celebrate a special chess achievement with this holiday ornament that can be enjoyed year after year.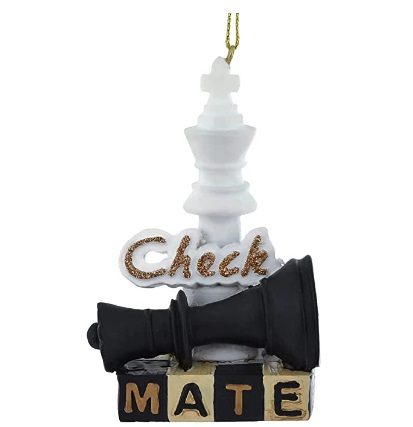 This magnetic chess set is perfect for on-the-go, and features tons of magnetic puzzles to help improve your skills.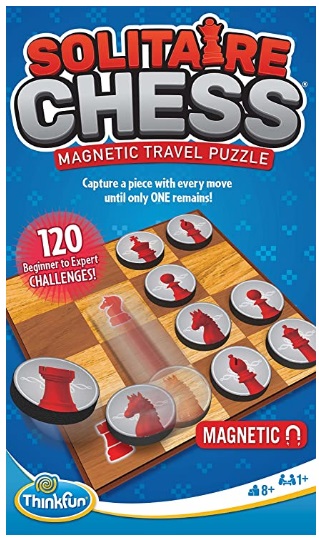 A great way to play on-the-go!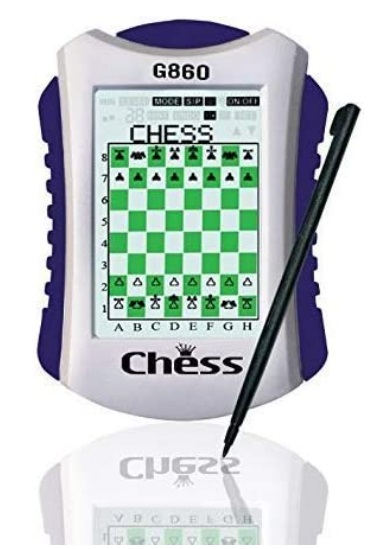 We couldn't agree more with the message on this shirt.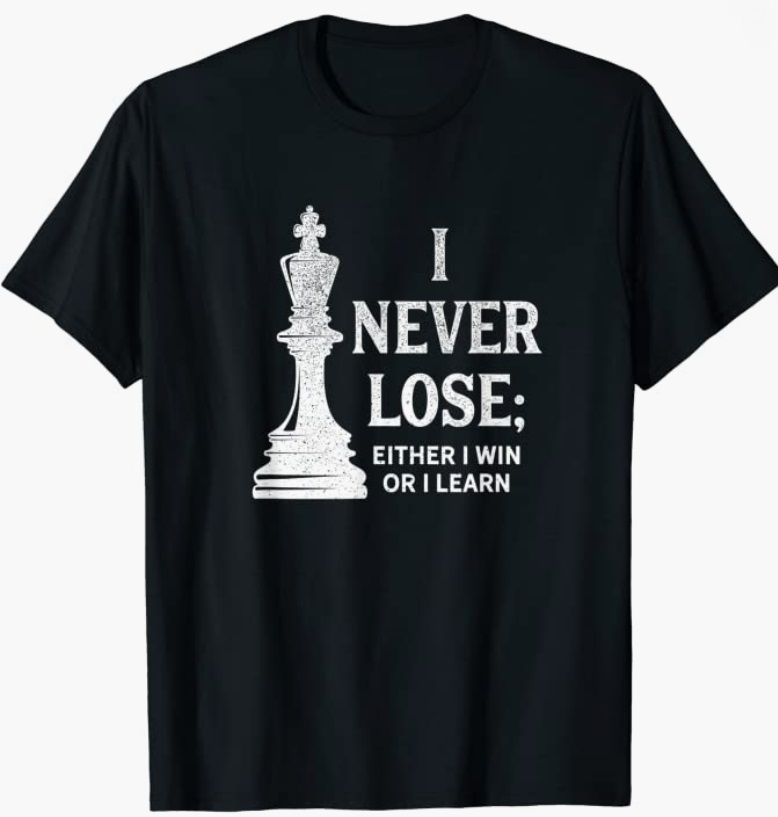 This jolly chess set is perfect for making a new Christmas day tradition.