Chess is a timeless classic, which has been around since the 6th century in India. When you think of chess you probably think of a standard black and white or brown checkerboard – but chess sets can be anything but standard! There are tons of unique chess sets out there. Whether it's a change of pieces, rules, or board design, there's a whole world of cool and unique chess sets just waiting to be added to your collection.
This set is super modern, perfectly geometric, and doubles as a piece of décor when not being played. The pieces are far from standard - and the more powerful the piece is, the taller/more space it takes up on the board to help you distinguish which pieces are which.
This set retails for $660
With no corners, and three players at a time, this board may take some time to learn – but what a fun variation and way to play the game!
This set retails for $50
This chess set is a colorful work of art. Each piece is hand painted by the artist, making each set a one-of-a-kind!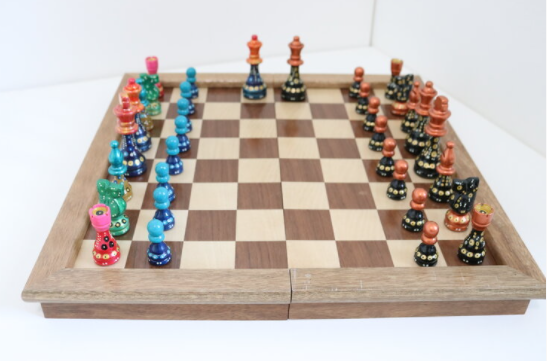 Price varies depending on the paint you choose.
Some of the best super heroes and villains unite on this super fun game board. While the pieces will take a little time to get used to, it will definitely be a fun process to learn.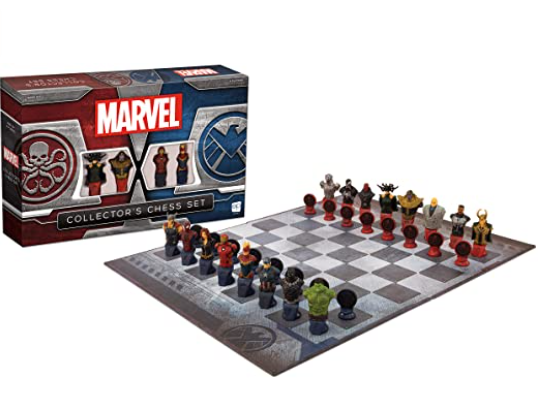 This set retails for $70
This travel sized pink and purple royal board is sure to excite any young chess princesses in your life. While the pieces are unique, we think it is fairly easy to get used to which piece is which.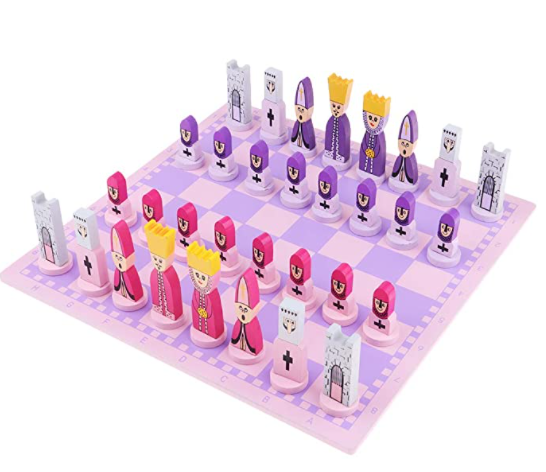 This set retails for $27
This set is about as far from traditional as they come, but it sure is fun to look at! This style chess set was made popular on an episode of Star Trek, and continues to be a statement piece for anyone looking to add a super unique piece to their chess board collection.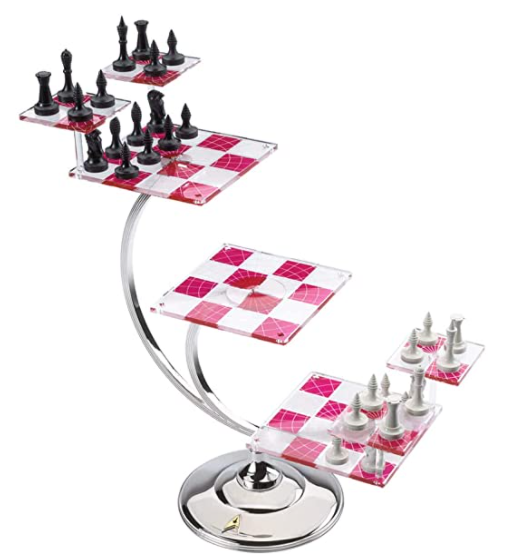 This set retails for $145
Tell us - which of these insanely cool chess boards do you plan to impress your friends with?