Ahh summer – time for swimming, roasting marshmallows, building sandcastles, and playing chess. Yes you heard that right, playing chess. Summer is the perfect time to explore new hobbies and take on new challenges, and chess can be a perfect way to do just that. Not to mention there are some serious benefits to spending summer break with a chess set, some of which include preventing the "summer slide", getting in some exercise, and strengthening social skills.
Chess helps to prevent the "summer slide"
As many teachers and parents know, summer break can significantly impact a child's educational progress – with math and reading taking the biggest hit. Fortunately, parents don't need to stock up on workbooks or re-create a classroom environment at home in order to help prevent this summer slide. In fact, statistics show that enrolling your child in just one educational activity a week can combat the summer slide – and conveniently, chess has proven benefits for children in both math and reading (the areas hit the hardest during summer.)
Chess helps strengthen math skills by:
Improving problem solving abilities and strategic planning
Improving logical reasoning and critical thinking
Focusing on pattern recognition
Encouraging special awareness
Improving numerical skills
Chess improves reading skills by:
Strengthening a child's ability to focus on a single topic for an extended period of time
Increasing understanding and thinking comprehension
Improving analysis abilities
Chess gives your body a workout
"Chess is the gymnasium of the mind" – Blaise Pascal
Summer is the perfect time for swimming, bike riding, and all sorts of physical activities. And while it's important to encourage plenty of opportunities for your child to exercise their body, it's also important to encourage your child to exercise their brain! Playing chess improves brain function, memory, and cognitive abilities. Even better – joining a summer camp at Chess Wizards combines the two and provides opportunities for children to exercise both their body and mind in the same fun environment.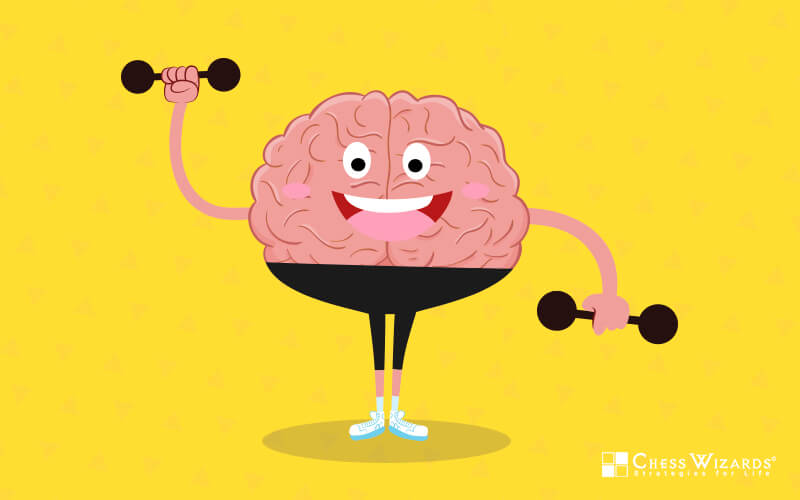 Summertime chess helps strengthen social skills
Chess is an ideal activity to share with friends because it encourages healthy competitive behavior and helps children develop good sportsmanship skills – understanding the importance of winning graciously and learning from defeat. Chess is also a game that can be played anywhere at anytime whether that be at a library, a park, or even over the computer – meaning you can play anywhere your summer travels and adventures take you.